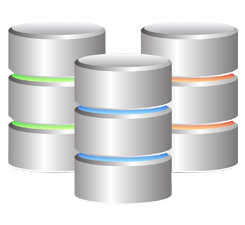 Database Management is the management of the databases which allows to add, view, modify, update and alter the contents in a simple and human readable way.
or programming modules.
A typical DBMS has users with different rights and permissions who use it for different purposes. Some users retrieve data and some back it up
.
Data manipulation is a user or functional specific
Few Features are:



Relational approach of data management
User or functional specific privileges
Data can be manipulated from any where
Interested parties interface
Secured data manipulation
Application and data isolation
Consistency of business activities
Simultaneous multiple user access
Instant production or process reports